We love school holidays!
Instead of letting your kids bounce off the walls at home, send them to MAGA for the holidays! We offer our full day, or half day holiday program for kids 4 years and above!
Leave your kids at MAGA for the day and our fully accredited coaches will guide them through Gymnastics, Ninja, Parkour and Aerial activities all day long. We include games, circuits, free time, team building activities and a movie. We'll have your kids running, jumping, rolling and learning new skills while you have peace of mind.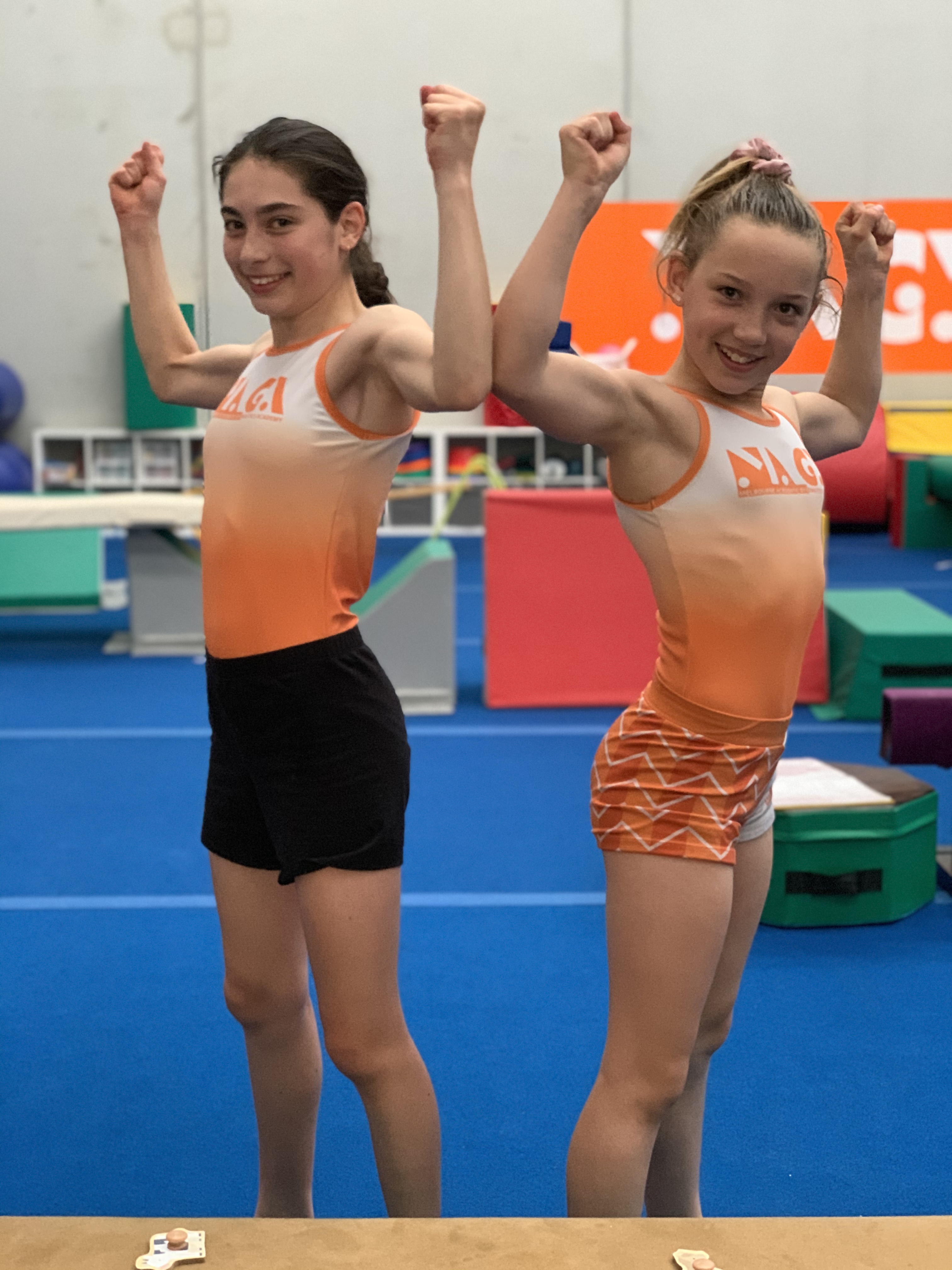 Drop Off: Between 8:30 and 9:00am
Half Day Pick Up: 12.30pm
Full Day Pick Up: Between 4:00 and 5:00pm
What to Wear: Active Wear! Something easy to move in
What to Bring: Morning & Afternoon Snack, Lunch and Water
Cost: $60.00 full day or $35.00 half day
Next School Holiday Program:
Monday 30th, Tuesday 31st of March and Wednesday 1st of April
Monday 6th, Tuesday 7th and Wednesday 8th of April
*Register before the 16th of March and get $10 off a full day! Book now!
KinderGYM (1-3yo Parent Assisted)
Monday: 9:45 - 10:30am
Tuesday: 9:45 - 10:30am
Friday: 9:45 - 10:30am
Saturday: 9:00 - 9:45am
Sunday: 9:00 - 9:45am
FusionFit (3.5yo-4yo)
Monday: 10:45 - 11:45am OR 4:15pm - 5:15pm
Tuesday: 10:45 - 11:45am
Wednesday: 4:15pm - 5:15pm
Thursday: 4:15 - 5:15pm
Friday: 10:45 - 11:45am OR 4:15 - 5:15
Saturday: 10:00am - 11:00am
Sunday: 10:00 - 11:00am
FusionFit (5-6yo)
Monday: 4:15pm - 5:15pm
Wednesday: 4:15pm - 5:15pm
Thursday: 4:15pm - 5:15pm
Friday: 4:15pm - 5:15pm
Saturday: 10:00am - 11:00am
Sunday: 10:00 - 11:00am
FusionFit (7-8yo)
Monday: 5:15pm - 6:15pm
Wednesday: 5:15pm - 6:15pm
Thursday: 5:15 - 6:15pm
Friday: 5:15pm - 6:15pm
Saturday: 11:00am - 12:00pm
Gymnastics OR Ninja (9yo+)
Monday: 6:15pm - 7:45pm
Wednesday: 6:15pm - 7:45pm
Saturday: 11:00am - 12:30pm
Tumbling Skills
Tuesday: 4:15pm - 5:15pm
Saturday: 12:00 - 1:00pm
Aerial Kids (7yo and above)
Adult Classes
Adult Gymnastics Skills: Tuesday TBC
Adult Aerial Skills: Friday 7:15 - 6:15pm
Birthday Parties
Saturday 3:30 - 5:30pm 
Sunday 11:30 - 1:30pm OR 2:00 - 4:00pm