Stuck for ideas during the school holidays? Need a break? Or do you still need to get to work?
We LOVE keeping the kids active and giving you some down time during the school holidays. Let us entertain the kids, we'll plan a week JAM PACKED with activities your kids will LOVE! Our School Holiday program caters to kids from the age of 4 and above and keeps them moving ALL DAY LONG!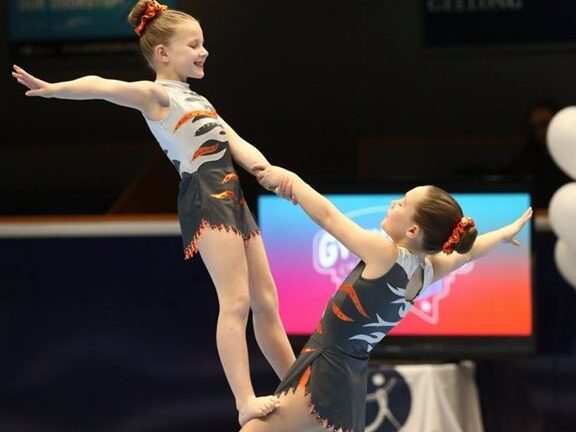 Holiday Program
Our school holiday program keeps kids moving from 9am to 1pm or 3pm Monday – Friday, with Gymnastics, Ninja, Acrobatics, games, and free play! Simply pack your child's snacks and lunch and drop off at 9.00am. You can rest easy knowing that our qualified coaches will take care of the rest.
Cost:
Half Day: $50, Full Day Pass: $70
Time:
Half day 9am – 12:30pm
or
12:30pm – 4:00pm
What to Bring:
Comfy active wear, a water bottle, and a snack.
(please ensure your food choices are allergy free!)
Age:
4 Years and above
Open to Members AND Non-Members of MAGA
WAG and Acro Squad Holiday Classes
Our Squad classes take a break from the 20th of December until the 16th of January!
Book now for Holiday

Program! (Click here)
See what families say about us!
My son absolutely loves it here. The coaches are amazing, kind and very caring towards everyone! Highly recommend.
Revathi Sabapathi
13/06/2022
Very professional , clean and well organised..
Great prices and super friendly staff, definitely 5 stars. My eldest daughter (4 years old) absolutely loves it here. She started at the start of the year and is looking forward to her sisters starting when they're a bit older.
Great little facilities here, my daughter is attending her.first round of gymnastics and loves it. Teachers are very involved and have an eye for detail.
Jenni Maypiece
29/11/2020
My daughter has been at MAGA for 2yrs and my son has just started. We have loved our time spent there and wouldn't want to be anywhere else. Steph and her amazing team of coaches are just wonderful! They treat the kids with so much care and respect and my kids have flourished and want to go to gymnastics every day! Highly recommend MAGA!
Highly recommended this place, I've got all three of my daughters in here. Steph the owner is professional and one of the best trainers in Australia for sure. Check this place out you won't regret it!